February is Black History Month when we celebrate African American heritage. In the 16th century, between 9 and 12 million African people were brought to the Americas as slaves.  Afro-Latinos, people with African descent whose origins are in Latin America and the Caribbean are also part of this month celebration.
To honor Afro-Latinos, I have compiled a list of my favorite Latino dishes that highlight the many ways that African culture and traditions have influenced Latino culture. Let me know in the comments which one is your favorite one!
RELATED POST: What Capoeira Taught Me About Afro-Latinos History
5 Latino Dishes That Feature Our African Heritage 
Vatapá
This is a Brazilian Shrimp and Fish Coconut Stew whose origin is from West Africa. In fact, it still keeps the same Yoruba name which translates to "spicy seafood paste". Get the recipe here.
g
Plantains
Oh-my-goodness! I am so happy that our kitchen inherited Easter Africa's fascination on plantains. Without the African influence in the Latino culture, we would not have delicious dishes like Hudut, or Alcapurrias.
D
Rondón
Rondón dates back to the 16th century when the first African slaves were brought to Latin America. The original recipe consisted of fish broth, coconut milk and whatever fruits were available.
d
Warm Spices
Cinnamon, ginger, cloves, anise and other warm spices are part of our kitchen after Northern Africans and Indigenous Americans blended traditions. Can you imagine your arroz con leche without cinnamon on the top? Yo tampoco!
f
Quimbombo
Quibombo is a traditional Cuban okra strew mixed with plantain, pork, shrimp and other ingredients. The African Bantu tribes's word for okra is kingombo. Okra is a popular staple in Northern African and historians believe that okra seeds were brought to the Americas by the African slaves.
---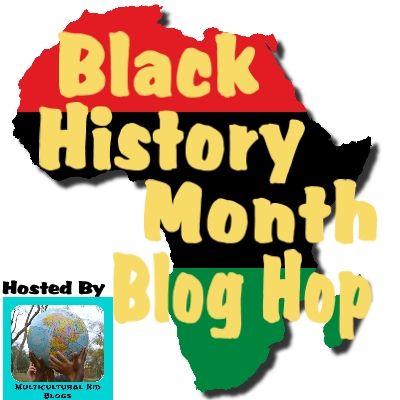 Welcome to our fourth annual Black History Month series and giveaway! Follow along all month long as we explore the rich history and cultures of Africa and African-Americans.  Be sure to enter our giveaway below and link up your own posts at the bottom of the page.
You can also follow our Black History board on Pinterest:
February 3
Embracing Diversity on Multicultural Kid Blogs: Afro-Latino Arturo Schomburg – The African Diaspora's History Keeper
February 6
February 7
February 8
February 7
February 10
February 13
February 15
February 17
February 22
February 24
Share Your Posts!
Black History Month Giveaway
Coming soon! Our annual Black History Month giveaway runs from February 3 through February 28, 2017. Winners will be drawn and notified within 48 hours. Note that some prizes have shipping restrictions. If the winner lives outside of that shipping area, that part of the prize package will go to the next prize winner. Read our full giveaway rules.
Grand Prize
From World of EPI: Winner's choice of 18″ doll US Shipping Only
From Penguin Kids: I Am Martin Luther King, Jr.; I Am Rosa Parks; and I Am Jackie Robinson by Brad Meltzer
From Quarto Knows: A Stork in a Baobab Tree by Catherine House: Who is King? by Beverley Naidoo; The Fire Children retold by Eric Maddern; Thank you, Jackson by Niki Daly US Shipping Only
From Bino & Fino: DVD set US Shipping Only
From RiverFrog Publishing: Bella's Adventures in Africa by Rebecca Darko and Rutendo Muzambi
1st Prize
From Queens of Africa: Azeezah doll with natural hair, and clothing from SLICEbyCAKE US Shipping Only
From Penguin Kids: I Am Martin Luther King, Jr.; I Am Rosa Parks; and I Am Jackie Robinson by Brad Meltzer
From Abrams: The Steep and Thorny Way by Cat Winters;  Pathfinders: The Journeys of 16 Extraordinary Black Souls by Tonya Bolden; George Washington Carver by Tonya Bolden; My Uncle Martin's Words for America by Angela Farris Watkins US Shipping Only
2nd Prize
From Penguin Kids: I Am Martin Luther King, Jr.; I Am Rosa Parks; and I Am Jackie Robinson by Brad Meltzer
From Candlewick Press: Jazz Day by Roxane Orgill; X: A Novel by Kekla Magoon and Ilyasah Shabazz; Voice of Freedom by Carole Boston Weatherford US Shipping Only